DPO on-Demand service
Deploy an experienced Data Protection Officer to ensure DPA 2018 compliance in your business.
DPA expertise at your fingertips
Data Protection Officer On-Demand service
Our DPO-on-Demand service acts as a trusted advisor to organisations, providing the essential skills and experience needed to ensure they meet requirements mandated for compliance to the U.K. Data Protection Act (DPA) 2018. You get the expertise you need – when you need it.
This popular "on-demand" service is designed to ensure that your business gets the exact amount of resources it needs to meet its DPA compliance requirements.  On-hand expertise to review Data Processor agreements, conduct Privacy Impact Assessments, respond to Subject Access Requests, ensure compliance of data protection policies, investigate potential data breaches and liaise with the information Commissioner's Office.  A dedicated data protection professional working for you to ensure compliance.
The service guarantees availability of expertise at a time when there is a significant shortage of data protection professionals in the marketplace and high levels of turnover.
What are the components of a DPO On-Demand service
We will provide a trained and professional data protection officer on-site to your business offices to undertake data protection compliance activities on your behalf for either one, three or five days per-month depending on your demand. The service also includes template documentation for customisation to your organisation's operational requirements and continual telephone support. The DPO will act as your dedicated resource representing your organisation's data protection interests to staff, clients Data Controllers, Data Processors and Sub-Processors to ensure your compliance. Additionally, he/she will also provide on-going telephone support to ensure availability and continuity of advice throughout the engagement.
Dedicated Resource
A dedicated data protection expert to assume the daily roles, responsibilities and activities of a DPO required for the business' compliance.
Template Documentation
Draft policies to include subject access requests forms, privacy impact assessment checklists and breach notification forms for customisation.
Telephone Support
Continuous telephone support throughout the engagement to provide ongoing support and assistance in addition to on-site activities.
What are the deliverables from a DPO On-Demand service
Deliverables will be customised to your exact requirements.
Your DPO will agree their task to be undertaken on their dedicated days prior with you, so that you decide exactly how the time is spent.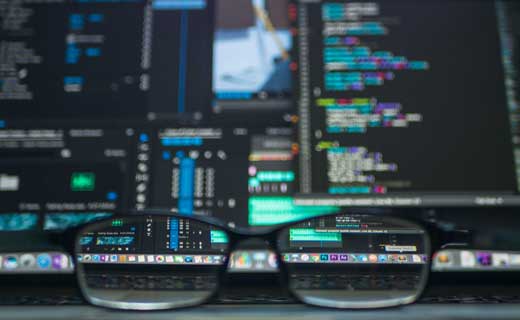 Typical activities however would include:
Administering Data Protection compliance training to staff
Oversight and management of Data Protection compliance program
Record keeping of processing operations
Conducting Privacy Impact Assessments
Responding to Subject Access Requests
Liaison with Data Controllers, Data Processors and Sub-Processors
Incident response and assessment
Breach notification to Data Protection Supervisory Authority
What are the benefits of a DPO On-Demand service
Rules of engagement are developed in collaboration with business stakeholders and all activities are coordinated with the appropriate stakeholder to ensure objectives are clear and business disruption does not occur. This straight-forward pragmatic service has numerous benefits to your business

Multi-skilled
Our DPOs can utilise other internal Risk Crew experts in information security governance risk and compliance to support your overall data protection program objectives.

Efficiency
Our DPOs expert knowledge enables faster and easier implementation of required action in a practice-oriented way – specific to your business requirements.

Flexibility
Use the service as a short or medium-term fix until you can recruit a permanent qualified and experienced DPO for your business

Synergy
External DPOs can make use of their experience from other organisations for your benefit providing both a benchmark and validation for your compliance.

Independence
DPOs are required to 'act in an independent manner'. CEOs, IT, HR and Legal Advisors are not allowed to work as DPOs, which can make selecting an independent DPO challenging.
Cost-effective
The DPO On-Demand service may well be more price-effective than long-term costs of deploying your own staff resources.
Frequently Asked Questions about DPO on-Demand