Threat Landscape Assessment
Current cyber threat intelligence is gathered specifically for your organisation's industry (finance, banking, healthcare energy, transportation, technology etc.) and provided to you.
We update the risk register with these threats and map to your existing controls to identify and fill any potential gaps in your current defences.
Risk Management Maturity Assessment
A review of the information security management system (ISMS) and its applicability for effectiveness against your threat landscape is assessed.
Controls implemented in your people, process, and technology are evaluated to ensure they meet or exceed ENISA-established best practices and your specific cyber security threats to identify vulnerabilities which should be remediated.
A review and assessment of your security controls within your: People, Processes and Technology.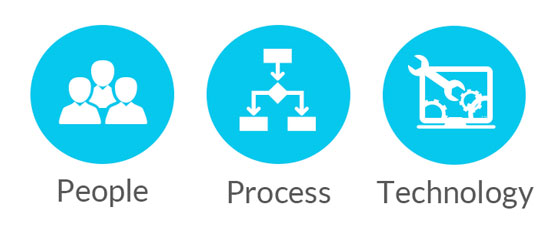 You'll receive a benchmark of the maturity of your ISMS and provide a roadmap for improvement.