With COVID-19 now making it necessary for employees to work from home, some organisations may be struggling to get processes and policy into to place in such a short time period.
Policies should be clear and concise with consistent messaging. It's important that they are communicated to the workforce in plain language that is easily understood by all affected parties.
Risk Crew has developed an easy to use 'work from home policy template and checklist' that any organisation can benefit from.
Download now and you'll receive:
Customisable Microsoft Word Template for Your Company's Policy
Microsoft Excel Home Worker Assessment Checklist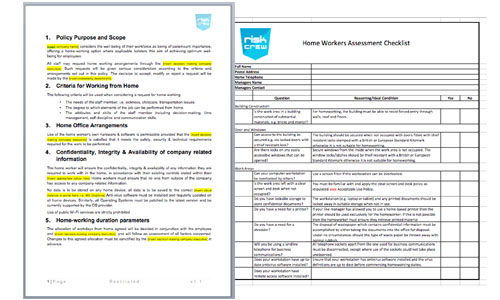 Get your policy template & checklist:
[contact-form-7 id="6753″ title="Free download"]