ISO 27001:2022 Transition Guide
Transition to Safeguard against the Current Cyber Security Threat Landscape
This guide explores the key changes between the ISO 27001:2013 and ISO 27001:2022 Standards, and your organisation can successfully transition into the est practices for managing information security risks.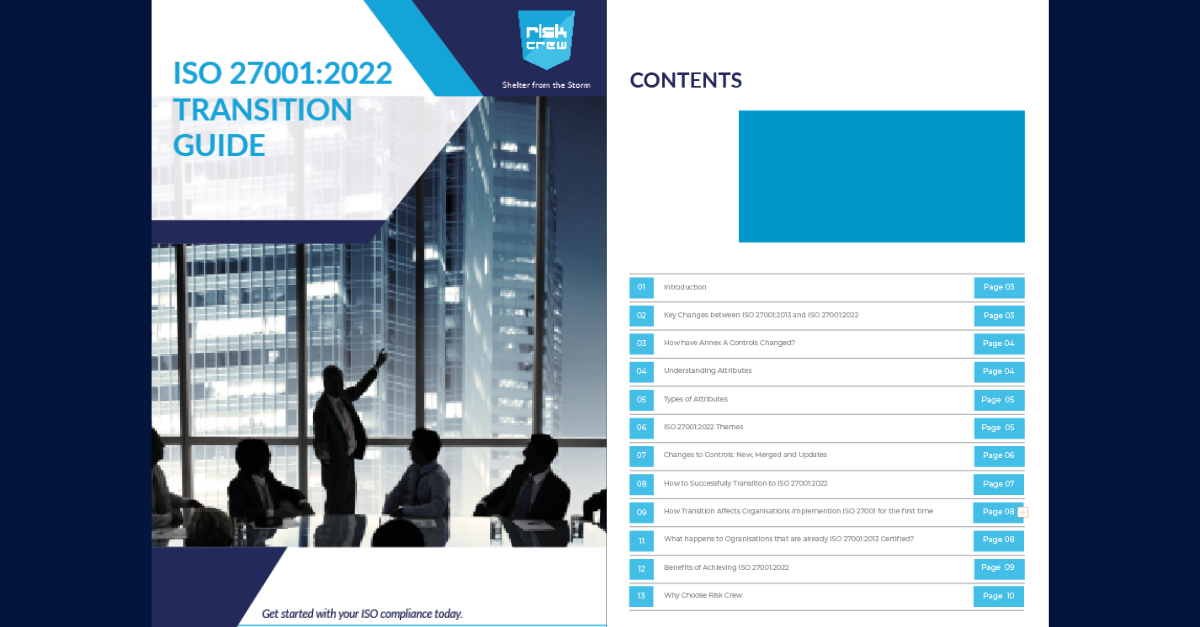 Additional ISO 27001 Resources
ISO 27001 Compliance Discovery Session
Get a mini-gap assessment and advice from an ISO 27001 expert. Schedule a call or online meeting today.
ISO 27001 Online Readiness Assessment
Learn what additional steps it would take for your organisation to reach compliance with this online tool.
ISO 27001 Service
Overview Brochure
Find out how Risk Crew can help your organisation achieve compliance. Choose from 4 services to meet your needs.