In this landscape, keeping your staff engaged is key to creating and maintaining a culture of information security awareness. The key is giving them a constant 'drip-feed' of illumination in the form of bite-sized multi-media dispatches. Here's an infographic to show you how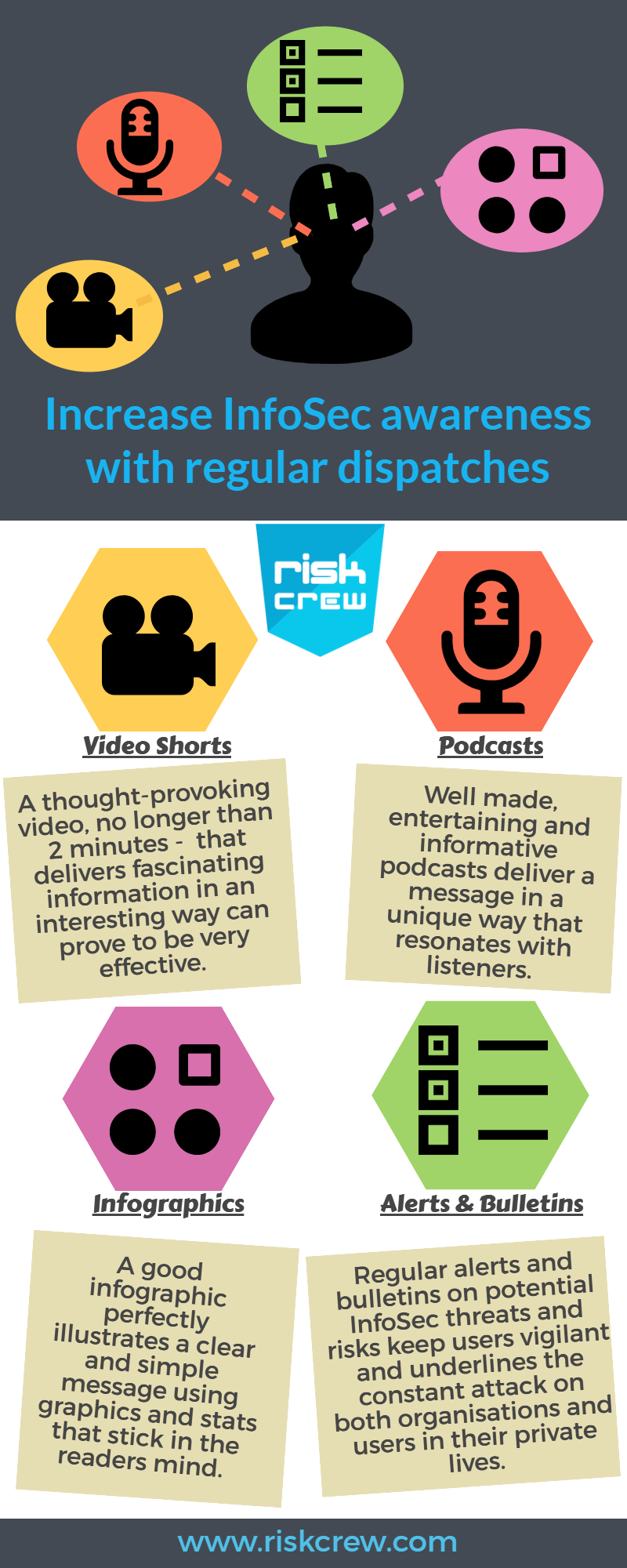 Now that we have shown you the key to how we keep your staff engaged in an information secure environment, it's time for you to take the next step to increase InfoSec awareness within your company. You can read more about it here, call us on 020 3653 1234 or email information@riskcrew.com.
Stay safe out there!