We're proud to announce this new service.
Risk Crew, the elite group of information security governance, risk & compliance experts, and the forerunners in the design & delivery of innovative & effective solutions, has released Risk-driven Application Security Testing Services.
What is the service for?
The Risk-driven Application Security Testing Service is a proven process for ensuring the security integrity of business-critical applications. This innovative service is comprised of four critical activities: first identifying the applications' design flaws, then risks to the assets it processes followed by identifying its attack surface and then customising a security penetration test based on the flaws, risks, and attack vectors specifically associated with the application.
Who is it for?
Richard Hollis, founder, and director of Risk Crew, stated: "This is a vital service for any organisation that is planning to launch or has launched a new application without implementing security into its design and development stages. The service identifies the risks and attack vectors to the application to confirm they can be remediated ensuring its security integrity. It doesn't get more practical than that."
The four-step proven process includes:
Design Review
Threat & Risk Assessment
Threat & Attack Modeling
Security Penetration Testing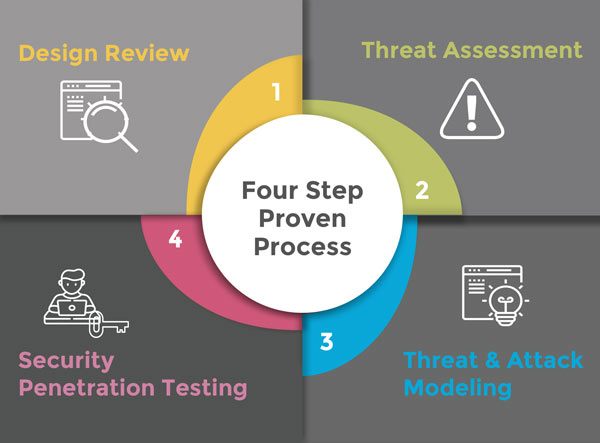 To learn more about the Risk-driven Application Security Testing Services, please visit the Risk Crew website, email me at geoffrey.bougnague@riskcrew.com or call +44 (0) 20 3653 1234.